sheet metal deburring with handheld machines
We aim to optimize your sheet metal working process on all machines, including handheld machines like angle grinders and burnishing machines. We deliver high-quality tools for every process step from a single source, whether slag removal, pre-grinding, deburring, edge rounding, oxide removal or finish grinding.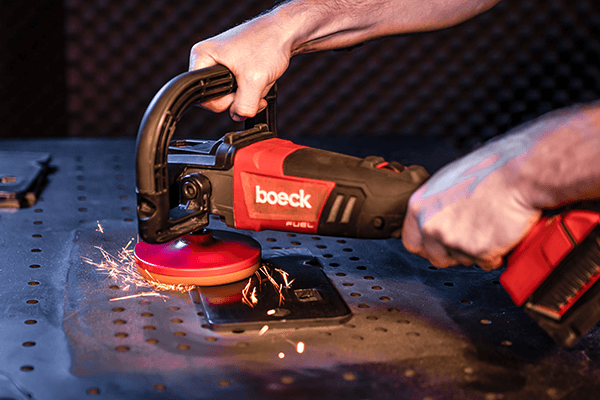 deslagging to finishing with handheld machines
Your tool for deburring sheet metal! We realize economical tool solutions for the sheet metal deburring process chain. These include deslagging brushes, abrasive discs, deburring discs and wheels, oxide brushes and polishing discs.
Whether you're processing steel, stainless steel, or aluminum, the right tool will optimize your process!
OUR TOOLS FOR handheld machines
COMPATIBLE WITH YOUR HANDHELD MACHINE TOO
Our tools are compatible with a wide range of handheld sheet metal working machines, such as angle grinders with M14 thread, burnishing machines, or even drills.
Are you unsure whether or not our tools are compatible with your machine and application? Feel free to contact us for advice.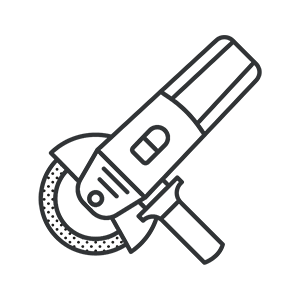 Angle grinder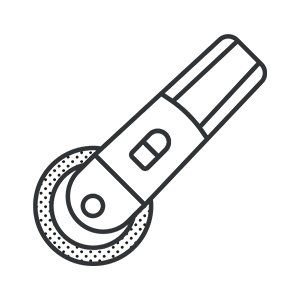 Polishing machine

Burnishing machine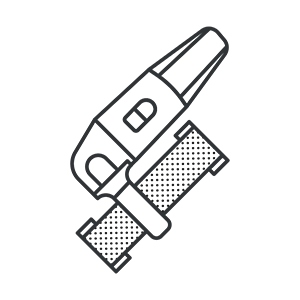 Belt grinder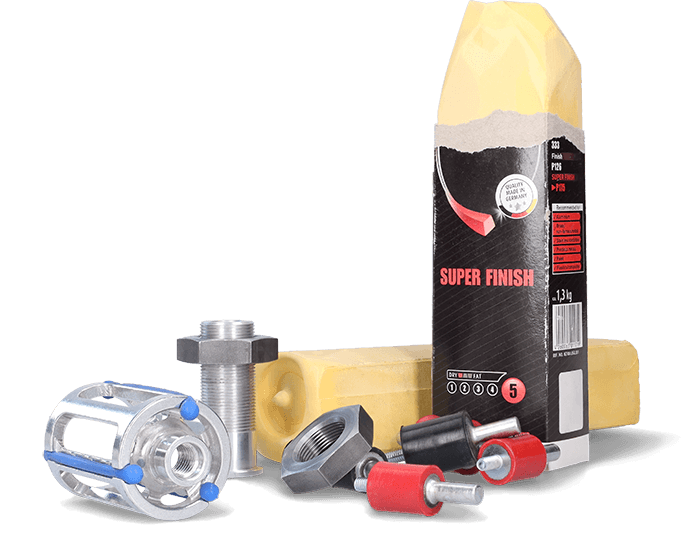 ZUBEHÖR FÜR HANDMASCHINEN
Wir von boeck bieten Ihnen nicht nur außergewöhnliche Werkzeuge, sondern auch das perfekte Zubehör, mit dem Sie Ihr Potenzial voll ausschöpfen können. Mit dem Lock-It-Adapter für die Werkzeugbefestigung können Sie zum Beispiel mühelos Entgratscheiben an Ihrem M14-Winkelschleifer befestigen und ihn so in eine leistungsstarke Entgratmaschine verwandeln. Oder befestigen Sie zum Entgraten von Rohren und Profilen mehrere Schleifsterne mit einem passenden Bolzen an Ihrer Maschine.
Sie sind unsicher, welches Zubehör für Ihren speziellen Anwendungsfall das Richtige ist? Sprechen Sie uns an, wir beraten Sie gerne bei der Auswahl.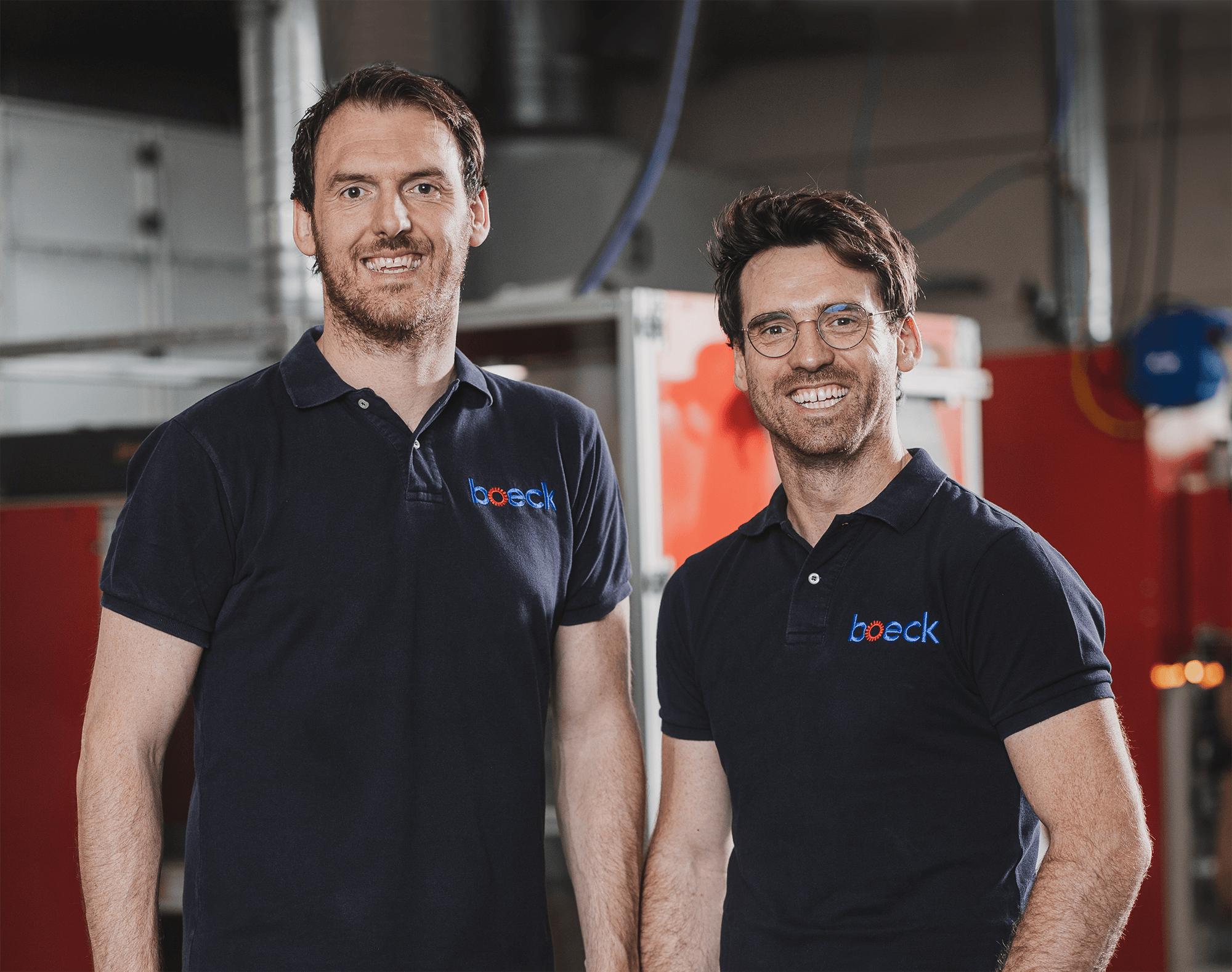 Your tool for deburring sheet metal! boeck excels at making the seemingly impossible come true, maintaining focus and driving progress with enthusiasm.
We realize economical standard solutions and sophisticated individual solutions according to customer requirements. Our principle of action is to evaluate, develop and integrate the latest products and manufacturing techniques in order to set new standards and to develop and manufacture the right tools for our customers.
OUR PRODUCTS ARE COMPATIBLE WITH MOST COMMON MACHINE MANUFACTURERS
Arku | Authentec | Boere | Bütfering | Costa | DMC | EMC | Ernst | Famak | Finishline | Fladder® | Gecam | Heesemann | Houfek | Jonsen | Kuhlmeyer | Lissmac | Loeser | Loewer | Madora | Mc Talleres | Metalbrus | Midwest | Ming Ping | Murata | Niederberger | NS Máquinas | Peitzmeier | Pola e massa | Q-Fin | RWT | Salida | St. Link | Telefoncular | Timesavers | Tripuris | VG Machines | Viet | Weber | Wöhler | Wolters
TOOLS IN ACTION ON EMC ROTOFLEX M650
WERKZEUGE AUF DER HANDMASCHINE IN ACTION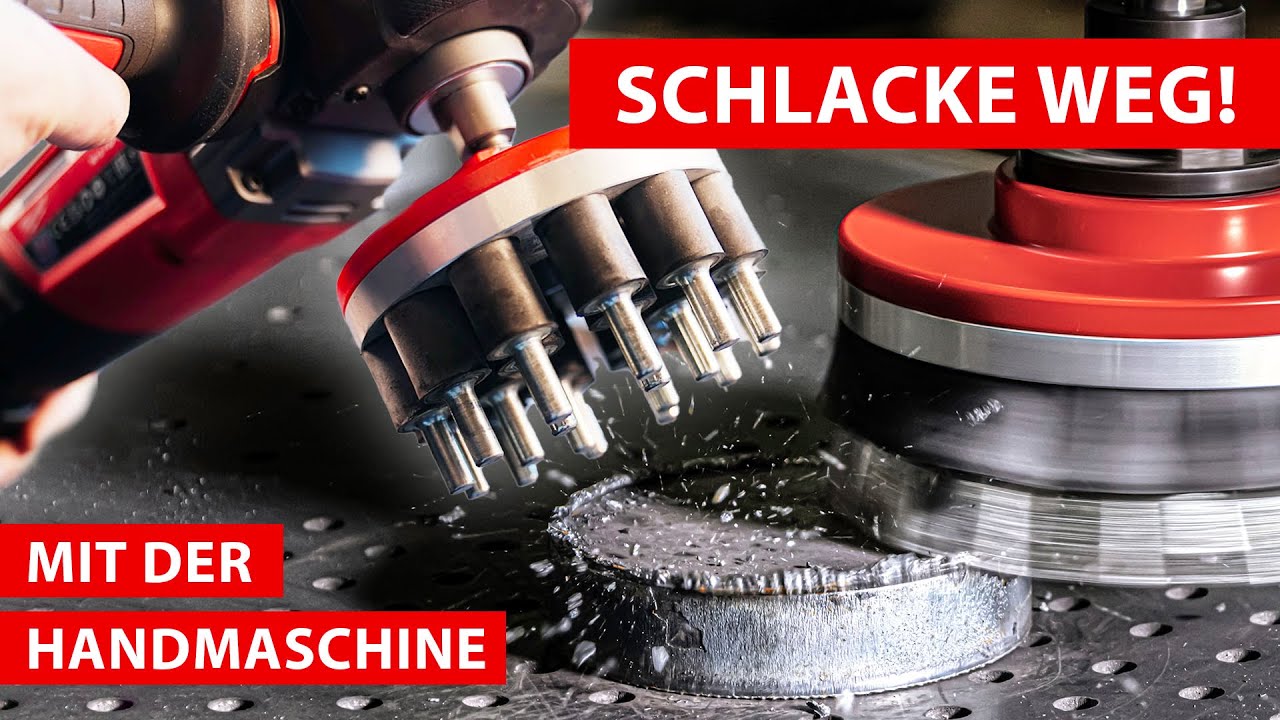 1:44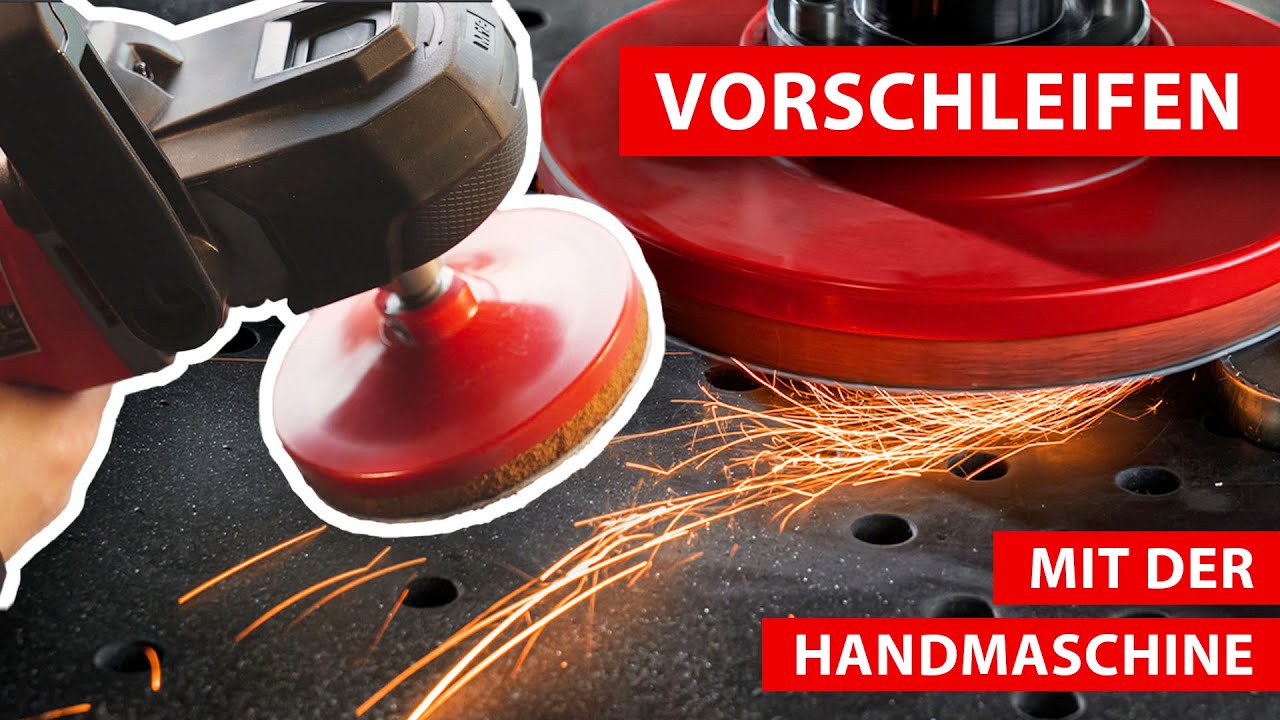 1:51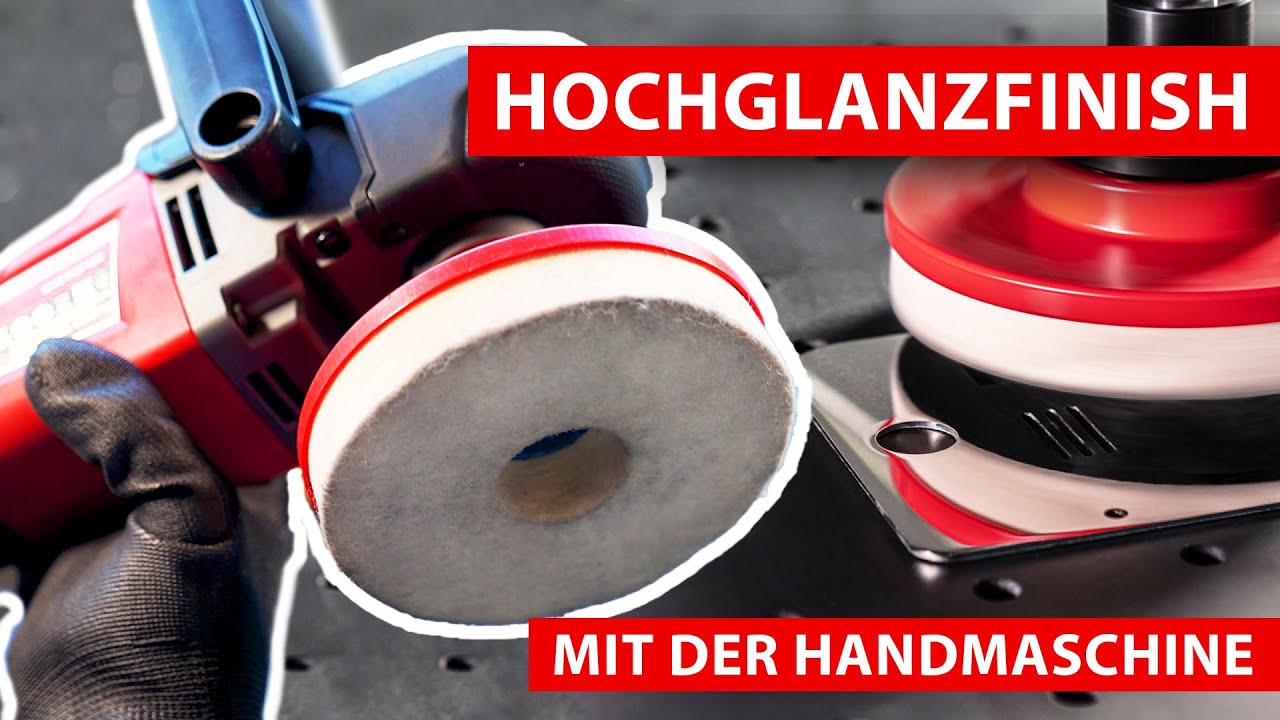 2:02
THIS IS WHAT OUR CUSTOMERS SAY
With the HERO tools on our WEBER grinding and deburring machine, we achieve the extreme edge rounding required on our components – and in the shortest possible time. In this way, we save up to 80 percent of the process times.
Kevin Eberhardt, Plant manager at Eberhardt GmbH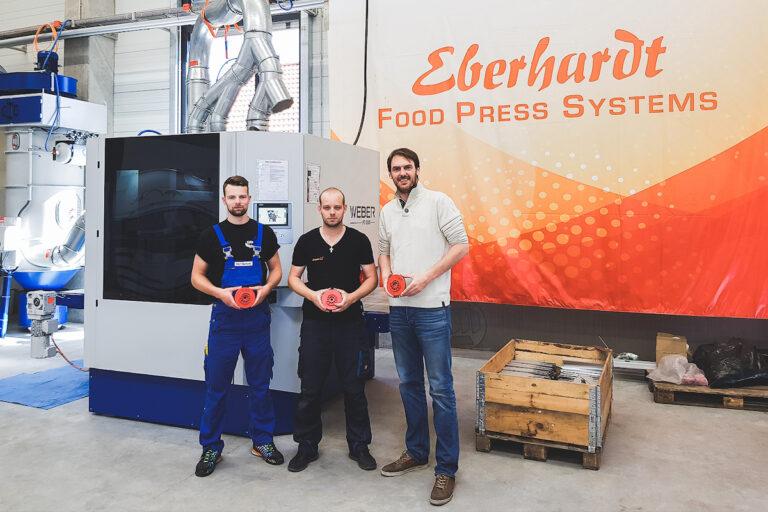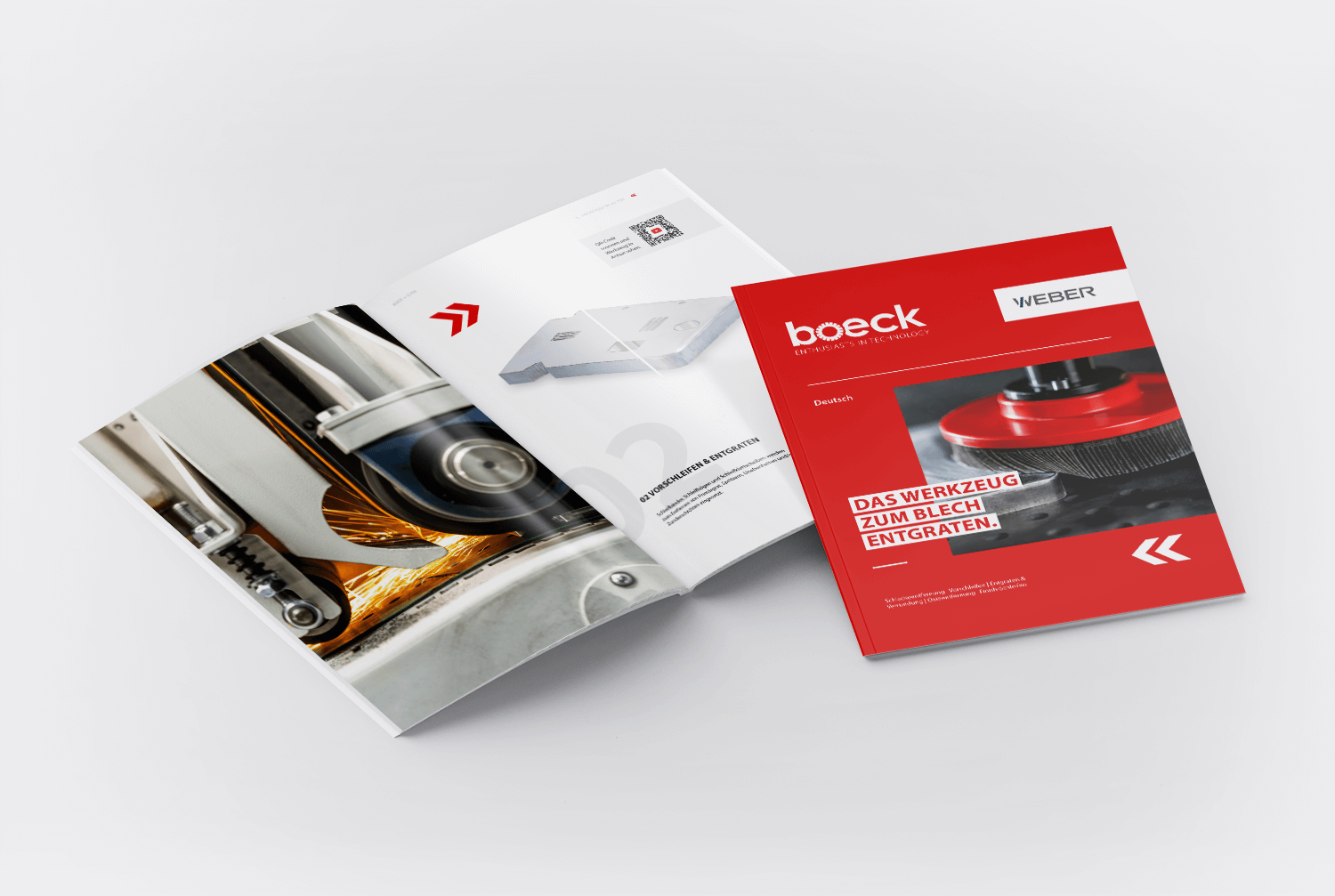 In unserer Broschüre finden Sie alle notwendigen Informationen zur Auswahl des richtigen Werkzeugs für Ihre WEBER Maschine.
Dipl.-Ing. (FH) Dipl.-Kfm. (FH)
CEO
Dipl.-Ing. (FH)
Plant manager