BOECK - ENTHUSIASTS IN TECHNOLOGY
"Impossible" is a word which is not in our vocabulary: Once you have met our company owners in person, you realise: Marc and Jochen Böck are two engineers who are certainly not just your average "manufacturers".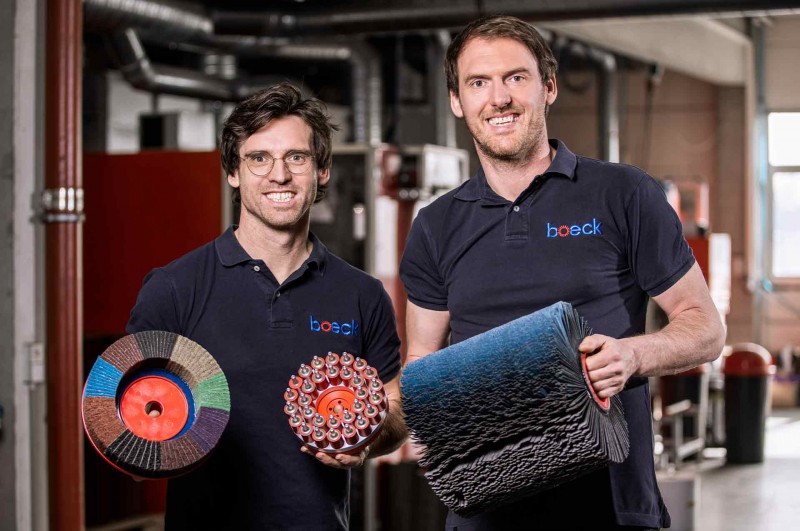 boeck develops both economical standard solutions and sophisticated customised ones, tailored to the individual needs of our customers. This is based on the identification, assessment, development as well as enhancement and integration of the latest product and production technologies, setting new standards.
A deep understanding of application technology forms the basis for optimum process parameters and safeguards our customers' economic processes. Based on scientific methods, our tool solutions are permanently enhanced further and guarantee state-of-the-art processes are applied. Looking for, choosing and assessing the latest technologies as well as their daily application, always pushing boundaries, ensures efficiency and sustainability. Of course always providing the shortest of possible lead times. 
1 JULY 2021
Founding of boeck Inc. (USA)
MARCH 2021
FT 1000 – boeck is one of the fastest-growing companies in Europe
AUGUST 2020
Wood processing tools manufacturing facility launched
DECEMBER 2019
Production space doubles
MARCH 2018
Another patent applied for
JANUARY 2018
Introduction of new deslagging brush
APRIL 2017
Production space doubles
OCTOBER 2016
First patent applied for
MARCH 2015
Enhanced product development of multi-row deburring tools
OCTOBER 2014
Presentation of the latest generation deburring rollers and development of rapid clamping systems
14 OCTOBER 2013
Our first product sold – our deburring disc QUICK 115
JULY 2013
Founding of boeck GmbH