Werkzeuge von boeck für Q-Fin Maschinen
boeck meets Timesavers! Optimize your sheet metal working process on all Timesavers machines with tools from boeck. We provide you with high-quality tools for every process step from a single source, whether slag removal, pre-grinding, deburring, edge rounding, oxide removal or finish grinding.
BOECK TOOLS FOR TIMESAVERS MACHINES
We realize economical tooling solutions for the sheet metal deburring process chain, such as abrasive belts, deburring discs, deburring wheels, abrasive brushes and deslagging brushes.
Our tools are available in a variety of sizes, grits and editions to meet your needs. For deburring on your Timesavers machine, we recommend using boeck deburring rollers (deburring brushes) or deburring discs, while the oxide layer can be easily removed with our oxide rollers (wire brushes).
Discover all products available for your Timesavers machine in our shop!
SUITABLE FOR YOUR TIMESAVERS MACHINE
The boeck tools are compatible with all Timesavers machines including the 10 Series, 22 RB Series, 32 RB Series, 42 RB Series, 62/71/72 Series and more.
Unsure which deburring brushes, deburring wheels, wire brushes or other tools are best for your current machine? Contact us and we will be happy to advise you.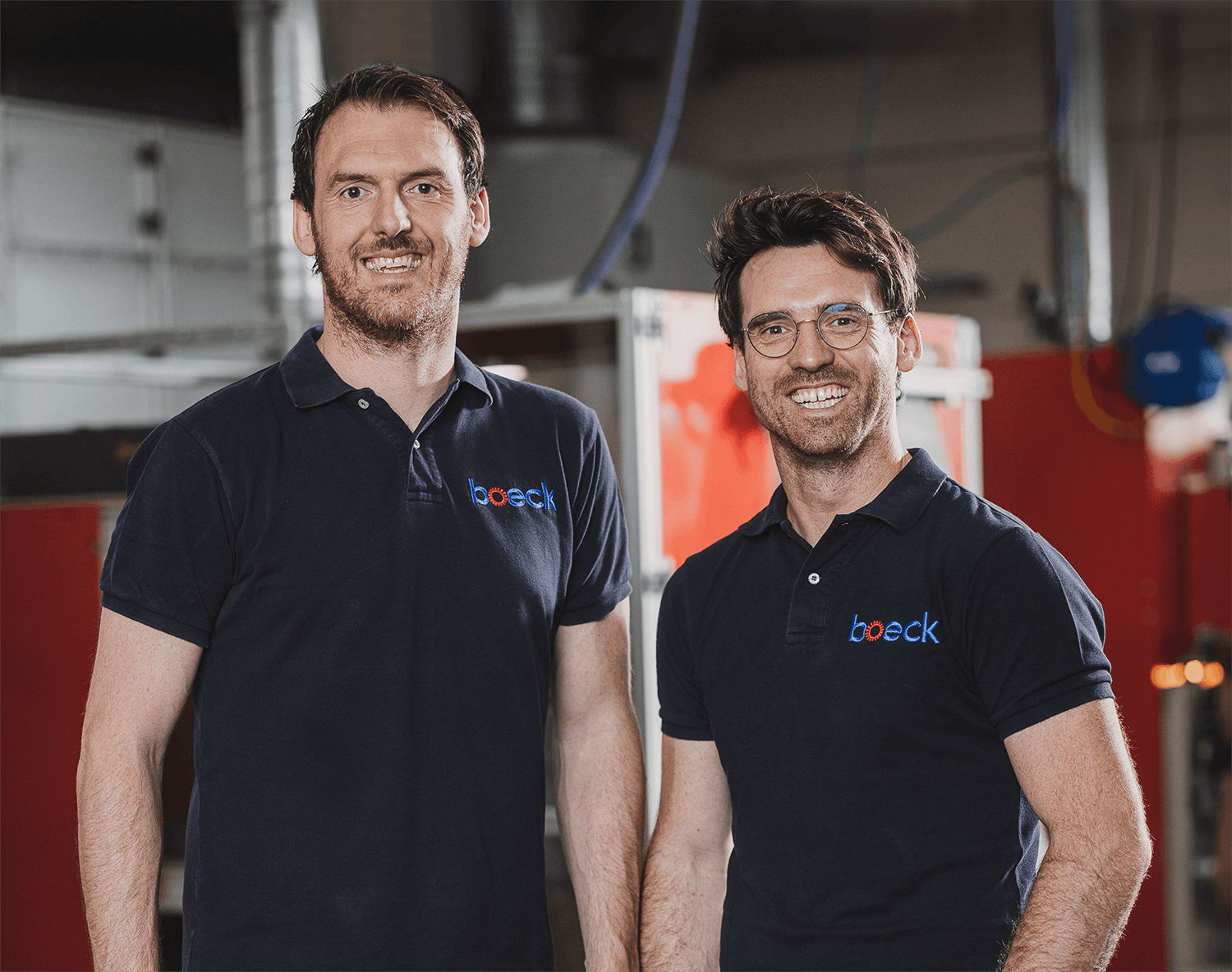 Your tool for deburring sheet metal! Achieving the seemingly impossible, staying focused and passionately driving progress are boeck's hallmarks. We realize economical standard solutions and advanced individual solutions entirely according to your requirements. Our principle of action is to evaluate, develop and integrate the latest products and manufacturing technologies in order to set new standards and to develop and produce the optimal tools for our customers.
OUR PRODUCTS ARE COMPATIBLE WITH MOST COMMON MACHINE MANUFACTURERS
Arku | Authentec | Boere | Bütfering | Costa | DMC | EMC | Ernst | Famak | Finishline | Fladder® | Gecam | Heesemann | Houfek | Jonsen | Kuhlmeyer | Lissmac | Loeser | Loewer | Madora | Mc Talleres | Metalbrus | Midwest | Ming Ping | Murata | Niederberger | NS Máquinas | Peitzmeier | Pola e massa | Q-Fin | RWT | Salida | St. Link | Telefoncular | Timesavers | Tripuris | VG Machines | Viet | Weber | Wöhler | Wolters
Tools in action on TIMESAVERS 42 RB SERIES
 Die Q-Fin-Maschine ist perfekt für diese Anforderungen. Die passenden Werkzeuge, die in dieser Welt der Extreme Bestleistung bringen, fanden wir in den HERO-Entgrattellern von boeck.
David Welter, Fertigungsplaner bei der Fuchs Werkzeug- und Maschinenbau GmbH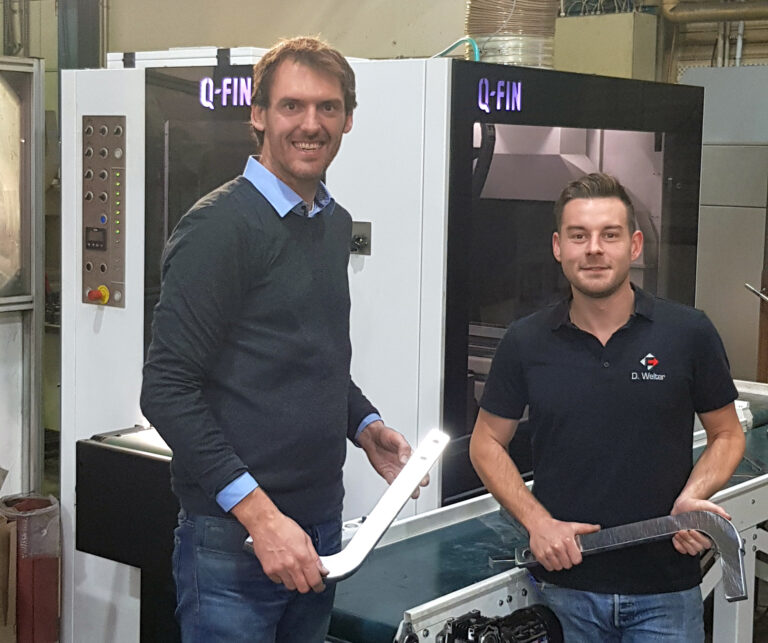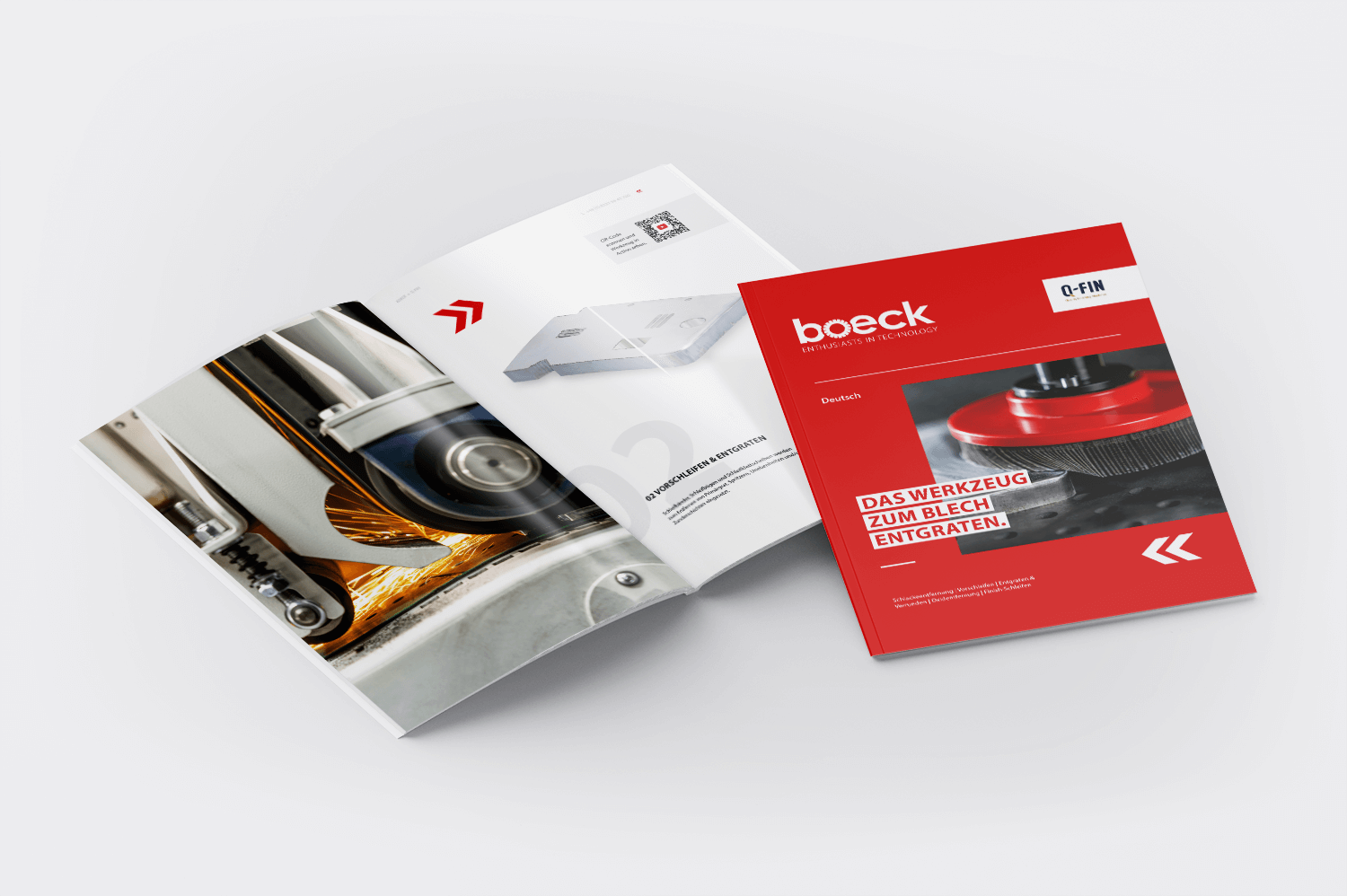 BOECK × TIMESAVERS BROSCHÜRE
In unserer Broschüre finden Sie alle notwendigen Informationen zur Auswahl des richtigen Werkzeugs für Ihre Timesavers Maschine.
Dipl.-Ing. (FH) Dipl.-Kfm. (FH)
CEO
Dipl.-Ing. (FH)
Plant manager