Sanding fibre brushes by boeck enable optimum processing of edges and surfaces of a wide variety of materials, such as metal, wood or plastic. Within the shortest possible processing times, you will be able to reach a high-quality sanded workpiece.
Working with sanding brushes
Our sanding brushes made of Tampico Fibre, also called fibre brushes, make it possible to process metal, wood or plastic. The combination of brushes made of heat-resistant Tampico Fibre and abrasive cloth works wonders and improves your grinding process many times over. They will deburr your workpiece, smoothen surfaces and round off edges, creating a perfect starting point for further processing. 
Different applications and materials ask for different types of brushes. At boeck, we offer sanding fibre brushes in various shapes, sizes, abrasive editions, and grits. Our experts will happily advise you on which sanding fibre brush is most suited to your process, or lay out the various options for tailor-made brushes.
Flexible sanding brush system
Since the boeck sanding brushes have a standardized profile geometry, they can be inserted into various holders, enabling countless of options for customization. This also makes it possible to change the individual sanding brushes quickly and easily without tools and without having to replace the entire disc or wheel.

Of course, we also offer complete solutions for ready-made fully mounted discs or wheels. To discuss all possibilities, just contact us and we will gladly guide you through them.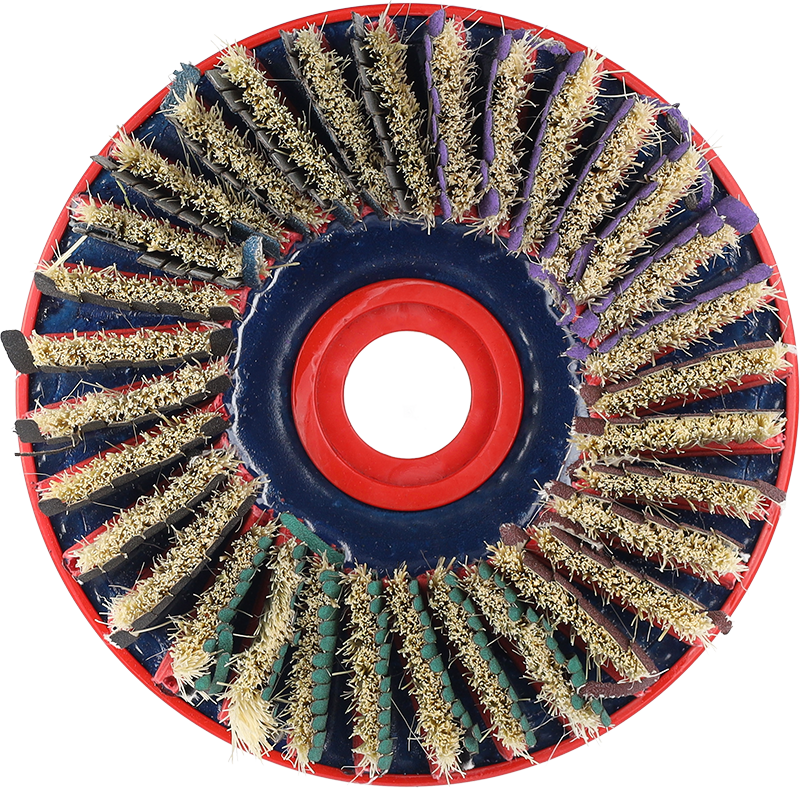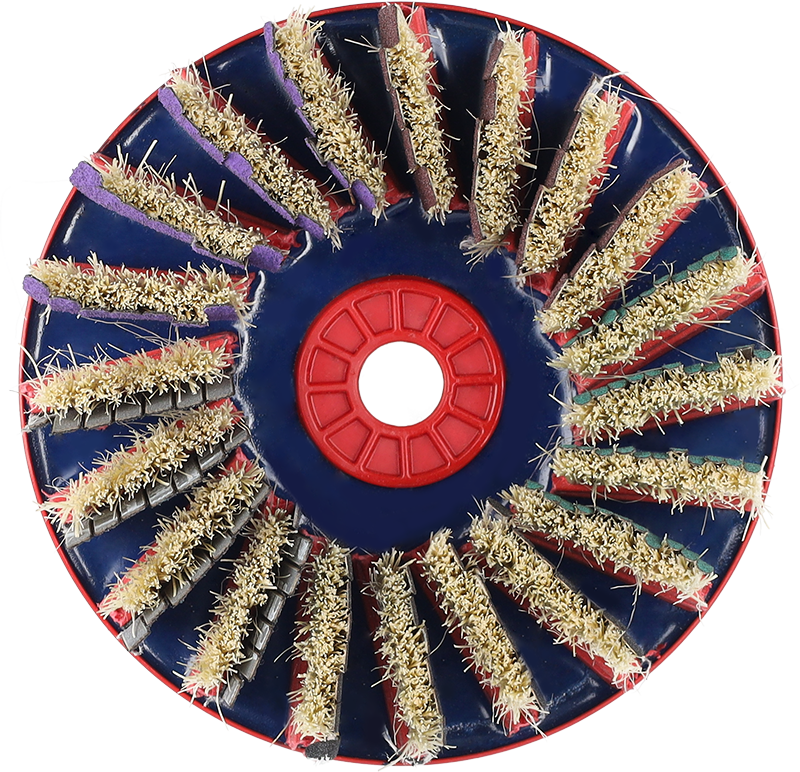 SANDING FIBRE BRUSH ADVANTAGES
OUR PRODUCTS ARE COMPATIBLE WITH MOST COMMON MACHINE MANUFACTURERS
Arku | Authentec | Boere | Bütfering | Costa | DMC | EMC | Ernst | Famak | Finishline | Fladder® | Gecam | Heesemann | Houfek | Jonsen | Kuhlmeyer | Lissmac | Loeser | Loewer | Madora | Mc Talleres | Metalbrus | Midwest | Ming Ping | Murata | Niederberger | NS Máquinas | Peitzmeier | Pola e massa | Q-Fin | RWT | Salida | St. Link | Telefoncular | Timesavers | Tripuris | VG Machines | Viet | Weber | Wöhler | Wolters
The fully automatically manufactured boeck abrasive brushes, consisting of brushes and abrasives, are of the highest possible quality. Unlike other manufacturers, we do not punch the abrasive cloth to cut it, but rather laser it contactless. The advantage of this is that we are able to retain a higher grit content. Furthermore, our abrasive brushes are highly stable and consequently have a long service life.
boeck GmbH develops and manufactures the latest technologies for sheet metal processing, including grinding tubes and profiles. On the one hand, tool development takes place on the basis of the requirements of our customers and, on the other hand, we perform basic tests. This way, we develop a deep knowledge of the influencing factors and their interactions within the sheet metal working process and translate this into solutions. This ensures you will benefit from tools that are perfectly tailored to your needs, as well as from know-how in terms of optimal process parameters. Our tools are MADE IN GERMANY by highly qualified personnel and the use of the latest, highly integrated machining technologies. In terms of production objectives, we achieve maximum efficiency, particularly through the automation and continuous digitization of administrative and technical processes.
We work tirelessly to ensure that our customers benefit from the best quality and most effective tools possible, customized in the shortest time.
Sanding fibre brushes in action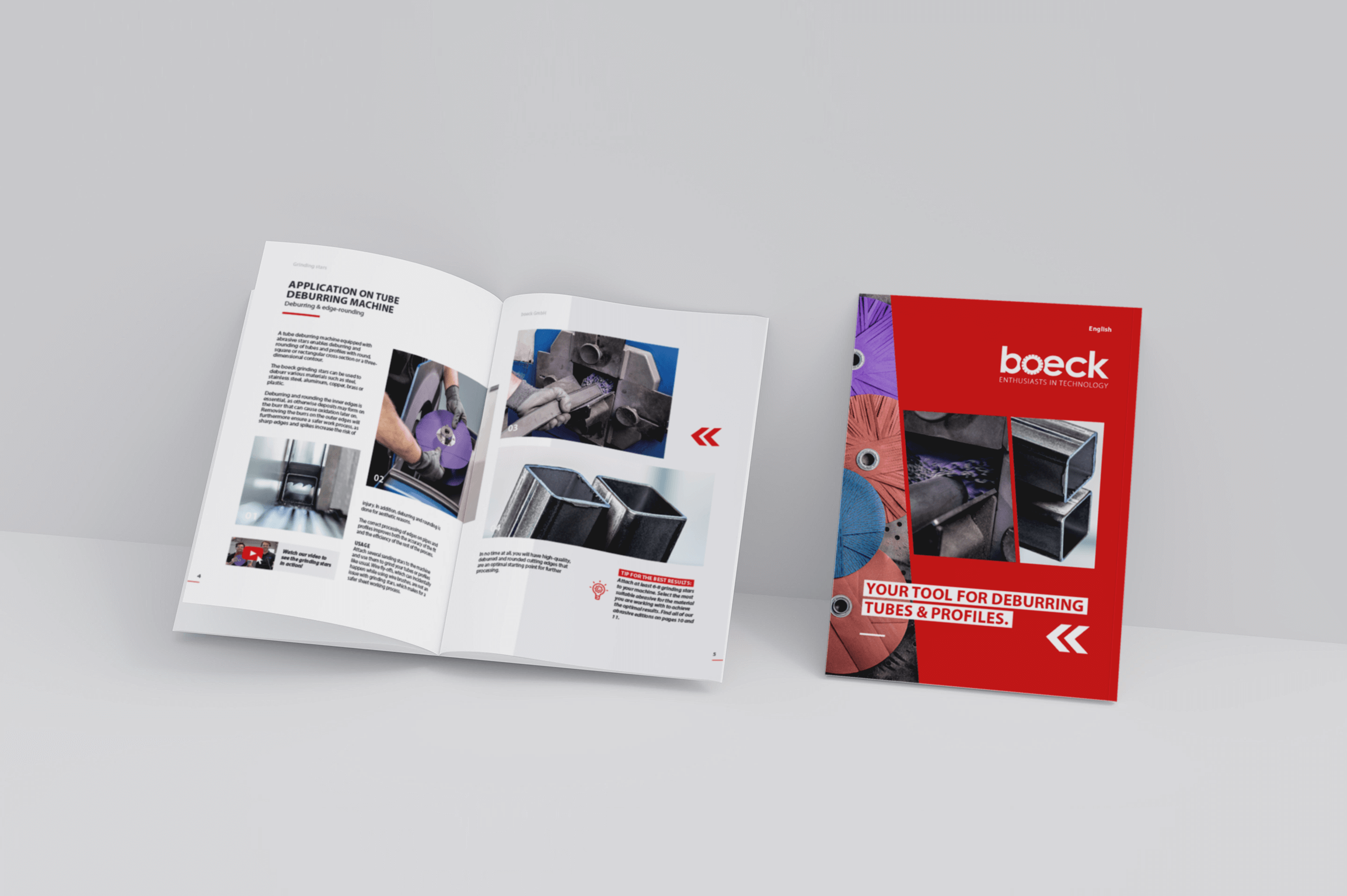 In our brochure you will find everything you need to know to select the right sanding star for your machine, how to use it efficiently, and much more!
Dipl.-Ing. (FH) Dipl.-Kfm. (FH)
CEO
Dipl.-Ing. (FH)
Plant manager